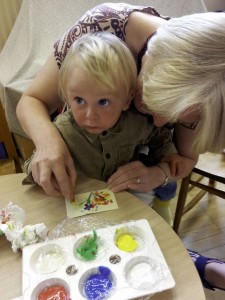 Canley is a very family friendly church, we would love to welcome you and your children.
Our Sunday services are accessible to families– please don't be concerned if your little one makes any noise in the service. Slightly older children will go out to their own activities during the second part of the service to learn and have fun together. Parents can take young children out and listen to the service through speakers, if necessary.
There's lots on during the week too! Mucky Ducks is a group for parents, babies and toddlers on a Wednesday morning (9:30am-11:30). Have a chat, a play, even a bite to eat with relaxed support as you need it. The church building is open for the 4Cs Cafe on Thursdays and Fridays from 9am to 2pm for food, drinks and a friendly chat.