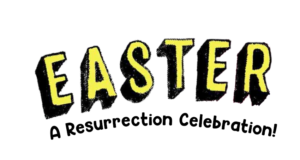 Daily Video Bible Readings
Follow the story daily from Palm Sunday to Good Friday with us on Facebook or our website.
Good Friday Zoom Communion 10:30am
Contact us if you have not been given a link to this service.
Easter Sunday Service 4th April 11am
Find out what the cross & the empty tomb can mean for you today and discover your part in the story.
To join us in person you will need to book online – or you can join the live stream on our website.
Click to see the invitation – and ask us if you need some extras to share with family or friends.