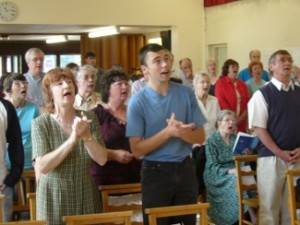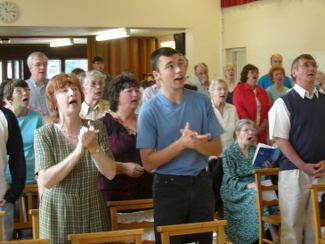 Our main Sunday service is the family service at 11am each week. We welcome families to join with us, and children of primary school age meet for their own activities for the second half of the service.
On the first Sunday of each month is a special "You're Invited" service.
We celebrate Communion together in our Family Service at 11am on the second Sunday of each month.
There is also a smaller worship and communion service on the first Sunday of each month at 9.30am and on the third, fourth and fifth Sundays of each month at 6.30pm. These are smaller, more intimate times of worship which you would be very welcome to join in if you are a Christian.