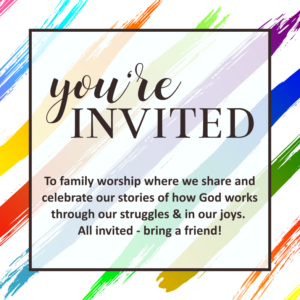 "You're Invited" services are on the first Sunday of the month and everyone is welcome to join us.
This service is designed to be an introduction to the church and what it means to follow Jesus. In the service we will sing together, read from the Bible and listen to people speak to us. Some will be sharing their own stories of how God has worked in their lives – in struggles and in joys.
Please take an invitation from the information table in the church building for yourself or to give to your friends or family!